Ever wondered where the tallest building are today? Or wanted to see the history of tall buildings? The charts shown at SPLOID show the name and to-scale silhouette of each building, the years during which it was the continent's tallest, and year of construction. Have fun exploring!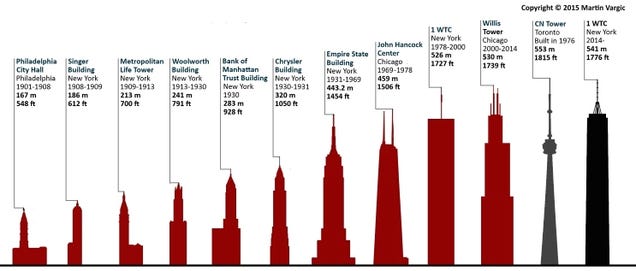 12
I love these fantastic charts from Halcyon Maps that show which skyscrapers or churches or temples or mounds of dirt or other structures that have been the tallest buildings on each continent throughout history. You can see the ridiculous skyscraper arms race that develop in each area over the years and see what outdid who.
See the other charts here.